Syndetics Plus integration with Janium's OPAC
We have been faithful, once again, to our commitment to develop solutions that provide people and institutions with access to information. We are pleased to anounce the integration of Syndetics Plus with the new OPAC. Janium and Librarian library systems have integrated Syndetics solutions to enrich the OPAC content.
What is Syndetics Plus?
Syndetics Plus is a source of specialized high-quality, enriched book, ebook and media content, it allows subscribers to integrate Syndetics content with their OPAC catalogue. This not only facilitates the widest possible access to the existing information, but enhances that information with additional content, improving a title's relevancy for readers and researchers everywhere. The content can be accessed and displayed through a HTML widget. Syndetics content can neatly match the look and feel of the current OPAC's interface. To learn more about Syndetics please follow this link.
How does it helps your library to deliver an even more engaging experience?
Syndetics provides different types of descriptive components that improves the institution's bibliographic records such as:
Cover Images
Author Notes
Summaries
Book reviews
First chapters and excerpts
Video and music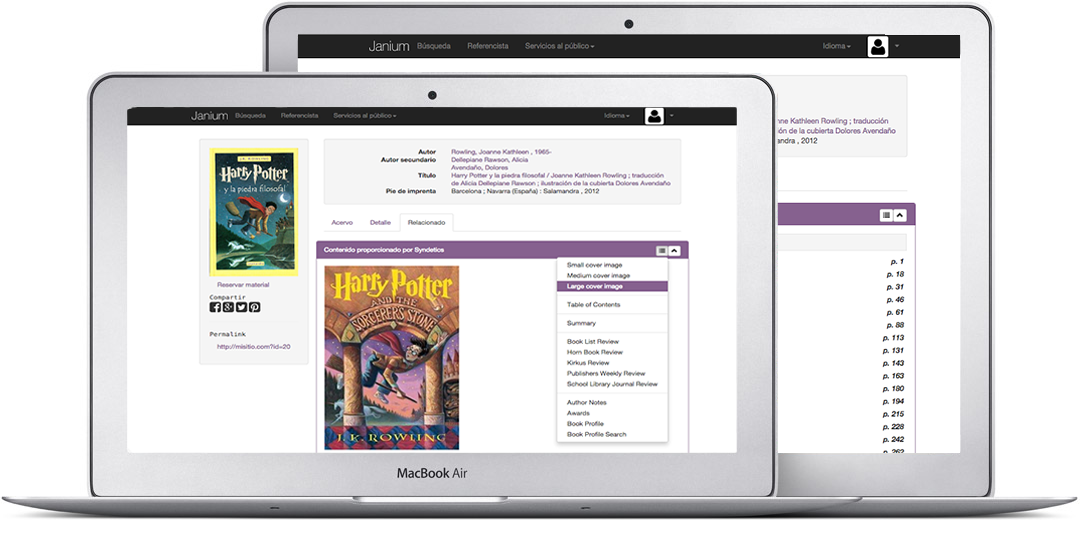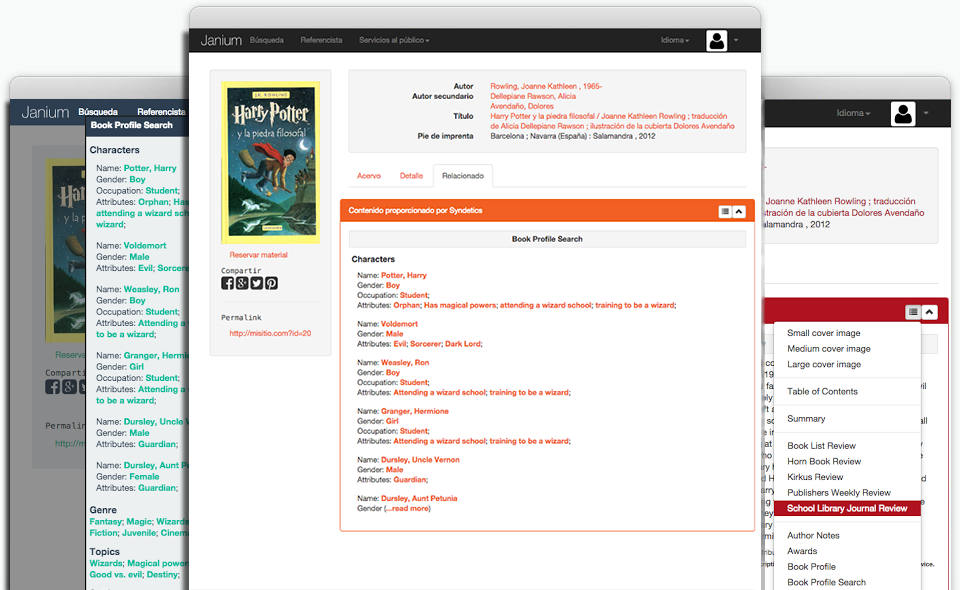 How to integrate Synthetics Plus with Janium's OPAC?
Janium allows Syndetics' suscribes to reflect its content on the bibliographic record detail pages with only a few configuration steps.
Once its set up, in the "Related" section in the record detail page of those records that have an ISBN, a new section called "Syndetic content" will appear , this section will show the Syndetic's information related to that record.
Users are able to view each of the content sections available for that record. All content sections will be automatically customized to suit the system's look and feel.
Syndetics integration is supported in both the traditional and responsive system environments.
Janium provides two types of system environments, the traditional and the new responsive interface design. The OPAC catalog may be enriched with Syndetics in the Janium and Librarian systems regardless of the type of environment an institution uses.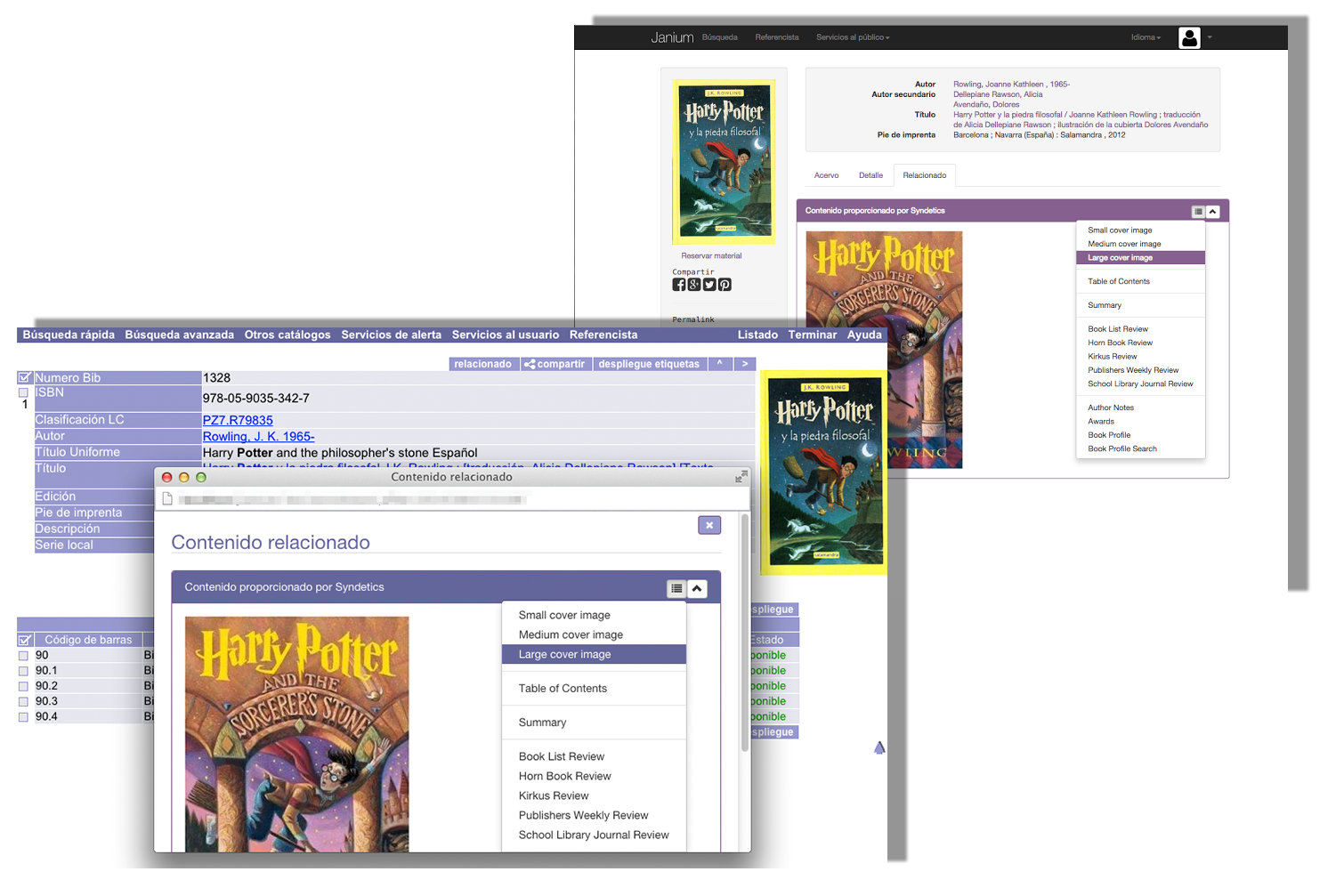 Content provided by Syndetics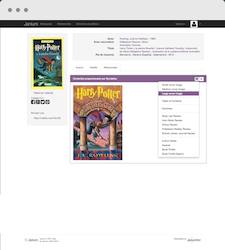 Access to full-color cover images.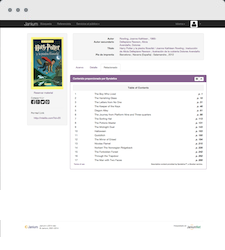 Access to over 1 million tables of content.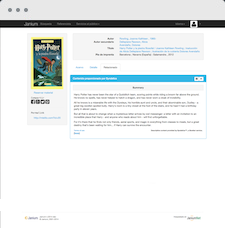 Summaries, annotations and reviews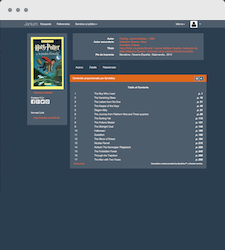 Use the custom interface style selected by the institution